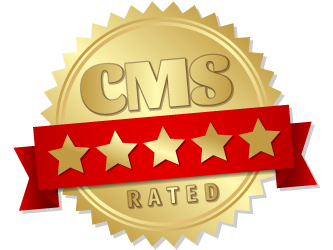 The Path to Wellness
goes through The Woods
---
GW
Welcome to Greenwich Woods

Greenwich Woods is a 217-bed
skilled nursing and rehabilitation facility.
—
76 Short-Term Rehab
45 Secured Dementia
96 Long-Term

Our concern for our residents and their families is demonstrated
through an excellent professional staff dedicated to enhancing each resident's physical and emotional health.

When you enter the handsome lobby of Greenwich Woods,
you enter an atmosphere of friendliness and refinement.

Outside, our patios and park-like grounds
provide lovely settings for picnics or other gatherings with family and friends.

Greenwich Woods is committed to providing the best
of nursing and rehabilitative care along with all the amenities of a home away from home.
Serving the Westchester and Fairfield County communities for more than 30 years.

Greenwich Woods Rehabilitation and Health Care Center is a 217 bed skilled nursing and rehabilitation facility located in Greenwich, Connecticut on the border of Rye Brook, New York. We are six miles from downtown White Plains, New York and within minutes from the Westchester County Airport, I-684 and the Hutchinson River/Merritt Parkways.

Greenwich Woods has been serving the Westchester and Fairfield County communities for more than 30 years. We offer a broad range of health care services including Post Acute Care, Short Term Inpatient/Outpatient Rehabilitation and Long Term Skilled Nursing. Greenwich Woods also has a forty-five (45) bed secure community dedicated to supporting those affected by Alzheimer's disease and other cognitive conditions.

Situated in backcountry Greenwich, our facility is adjacent to the former Gimbel estate, an 80 acre sanctuary managed and preserved by the National Audubon Society of Greenwich. Our diverse landscape and park-like grounds provide a lovely setting for visits with family and friends.

We want you to be confident that you have selected the best facility for your health care needs. When possible, we encourage you to meet our team and tour our facility in advance of a rehab or long term stay. We understand this is not always possible when unexpected illness or injury occurs. You can rest assured that our team is committed to providing you and your loved ones with exceptional health care in a warm and supportive environment.