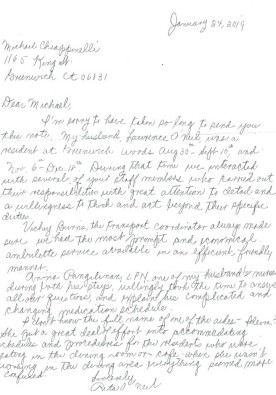 Dear Margaret, the Administration and Staff of Greenwich Woods, Your kind and thoughtful expression of sympathy is deeply appreciated and gratefully acknowledged by the family of Lillian M.
Warmly,
Ruth M.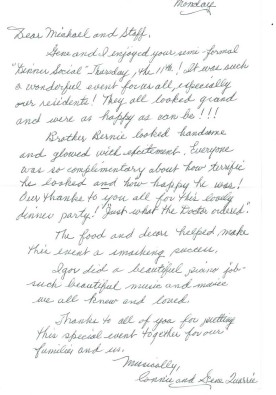 To Our "Family" at Greenwich Woods,
We thank you for taking such excellent care of my mother, Caroline. The plant that was sent to our home is beautiful & we thank you for remembering her.
Most of all we thank all the people at Greenwich Woods who went above and beyond in these 9 years. All the nurses, administrators, aides, workers…your work
is appreciated by so many and we often forget to say thank you. My mom's passing was quiet and peaceful and beautiful. It was all because of the people at Greenwich Woods.
Thank you,
Elaine N.
Hi Andy,
Thank you and your staff for everything you are doing for my dad, Morton N. The care and compassion your staff is showing my dad is excellent.
I want to take the opportunity to make special notice of one of the staff members. Steven works the night shift. I've spoken to him several times over the past few weeks and I am very impressed with the dedication he has for his work. He talks to my dad as if they were lifelong friends, offering support, guidance and friendship.
On the physical side, Steven "pushes" my dad to keep his body active so he doesn't get any more sedentary than necessary.
You should be proud to know that you have a staff member such as Steven.
Thank You,
Cay N.
I wanted to write a letter of thanks and appreciation for the 1 1/2 years my father, Hugh R., was under your institutions care. We had such a positive experience at Greenwich Woods. Leading the accolates is your staff on Oakwood 1. The RN's ALL have been so qualified in giving care to the patients. We have been blessed to experience one RN in particular – Mackey G. She not only has a clinical "expertise"
and "knowledge" in her nursing care, but also gives all her patients her heart. The CNA's at Oakwood 1 are also extremely caring and experts in the care they
give. Such CNA's as Gina, Geraldine, Rutho, Ivy and Rose are exceptional.
Lastly, Sue B., in the book-keeping office is exceptionally helpful. She is professional and wonderful to work with. She is an asset to your business staff. Again, thank you for all your facility did for my dad in his final years of life.
Sincerely,
Nancy M. (daughter)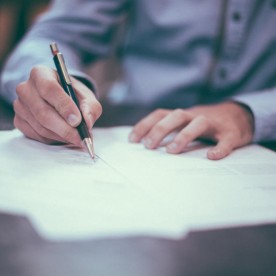 Christine,
I want to express our family's gratitude for the way the whole facility took care of my father John.  We were impressed with the diligence of your physical therapists, the attention provided by the nurse aids and the support and encouragement of the entire staff at Greenwich Woods Rehabilitation.  My father's experience there was very positive.   Thank you for taking such good care of him.
Best regards,
T.C.
Thank you very much for all of your time and kind attention when I visited my mother, at your lovely facility this morning. It was very encouraging to speak with you both about the plan for her rehabilitation program, and to see the care and sensitivity with which you and your colleagues are approaching the process.
It was also encouraging to see how comfortable her room is, with its big window and spacious feel. We've gotten a wheel chair for my father, to make his journey from the entrance easier than it is with his walker, and he looks forward to many visits with my mom!
Again, many thanks!
Sincerely,
Alison D.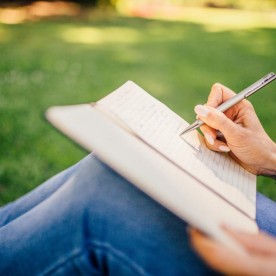 Dear Mr. Pasheluk,
I want to express my deep appreciation for the care my sister, Joan, received while at Greenwich Woods.
I would like to express my sincere thanks to the day personnel who showed professionalism, compassion, understanding, and a genuine interest in my sister.
They are: Anna -Nurse exceptional Ana Olmoday Diane – Aid – so sweet and caring. Camille Lynn Tara Kelly in social services.
At night, a male nurse was also helpful.
The assistant chef, Toni Ann, was able to change some meals for Joan.
I want you to know how impressed I am with an employer of yours – Rutho in Oakwood. My father Hugh R. has been a patient for the past few months; his health has really deteriorated. He used to get out of bed on a daily basis; it's now only every few days for short periods of time. He also doesn't eat solid food anymore. Rutho
has a way with my dad like no other aide on that unit. He is kind and compassionate. I visit every day and was so surprised to see him fully dressed and sitting in the wheelchair when I arrived the other evening. It was an action on his part that was way beyond his duty – And I thank him.
I wanted the administration to know how lucky they and we are to have Rutho on staff at Greenwich Woods.
Thank You,
Nancy M.
As this card so aptly states, many will walk in and out of our lives but friends do leave footprints on our hearts. Everyone at Greenwich Woods did so for me from Andrea bringing my breakfast to Alonzo who brought me my meds, even Jose who tried to teach me Spanish, Nicole my angel of mercy at night, to Ella so sweet, so smart, so willing they were all part of a beautiful memory tucked in my heart
forever.
And as for the PT & OT what can I say? Especially Sam and Gigi- what a combo all the guys and girls in that PT room made it fun for everyone- yet they were most helpful emotionally, which is no easy task for someone in that position.
Everyone on the staff from the front desk to upper management made Greenwich a happy experience for me when I really needed a 'boost up'.
Thanks to you all,
Catherine L.
Dear Greenwich Woods,
I entered your rehabilitation center for what turned out to be a one month stay.  I had suffered from several strokes and had limited eye side, as well as an impaired left side.
I could not have found a better suited facility.  Under the care of devoted physical therapists, together with the superb food service, I recovered in hotel style accommodations.  Your personnel fulfilled any needs and wishes rapidly.
Certainly I will spread the work of your excellent facility throughout the several local clubs and organizations to which I belong.
H.E.
Dear Nurses and Staff of Greenwich Woods,
Thank you for the exceptional care and attention you've given our mother.  She is so comfortable and progressing nicely.  You have all done such a great job throughout her stay and will never forget your assistance.
Sincerely,
F.V. and P.S.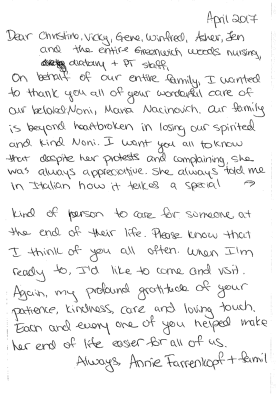 Dear Greenwich Woods Staff:
You have been not only the home of my mother these past 11 years, but mine as well. From the switchboard to gift shop to nursing station and beyond, I have felt your caring hand on every part of our lives. Thank you so very much for the beautiful plant which will forever remind me of each and every one of you.
Fondly,
Marion and Family
Thank you so very much for your thoughtful and kind note. Yes, Fred did treasure his family and friends.
He loved music and it was those programs that he gravitated to the most. Of course, he could be enticed into a game of bingo as well.
We know those fellow patients that he gravitated to and wanted to look after.
Appreciatively,
Norma I. and Family
To the awesome PT and OT staff, thank you so much from me and my family for supporting my recovery. I appreciated your inspiring messages, humor, fake British accents, medical knowledge, and for keeping me motivated.
Thank you times a hundred,
Quentin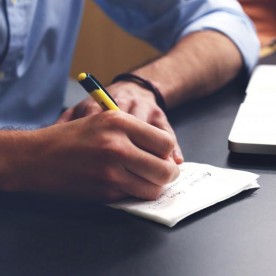 Having been in our winter residence the past four months, I just now received your thoughtful plant and warm remembrances of Geneva, who died on December 30th.
She was our family angel for almost 80 of her 104 years! Her presence in our lives will always be missed.
Our family is very grateful to the Aspen staff for their kindness and attention to Geneva's needs while she was a resident there. Please thank them all- especially Anna and Ruth- on behalf of our family.
Sincerely,
Carole H.
I wish to thank you from the bottom of my heart for the kindness, understanding, excellent care and compassion that you gave to my mother Louise.
She was genuinely fond of Greenwich Woods and liked each and every one of you.
Thank you to all and "un grand Merci" to Al. You are a class-act.
Most sincerely,
Jean-Pierre D.
Dear Drew and Dametri of the Greenwich Woods Rehab Department,
I would like to thank you both from the bottom of my heart for everything! Your sense of humor and attitude encouraged me to do therapy. You made my experience so enjoyable, I wish I could have stayed longer!
Many, many thanks for everything. With fondness and gratitude.
Ann. A.
Dear Christine O'Dea,
Just a note of appreciation for the wonderful care that I received during my recent stay at Greenwich Woods. The nurses, therapists and every aspect of care were as professional as you could get, plus the extreme sensitivity and kindness.
Again, my thanks for the excellent care.
M.C.
To all of those that cared for Anthony D,
Many thanks and appreciation for all your efforts and loving care.
He is continuing to make strides in his recovery and, always comments on his P/T and O/T angels at Greenwich Woods! Especially Sandy!
Best Regards,
Lena D. and Family
Many thanks for all the encouragement you gave me. Thanks to Sandy and Ireene especially. I'm doing well now and pretty much back to normal – fractures have healed and I'm discharged from all the therapists and visiting nurse. I have been back to the silver sneakers program at NY Sports Club.
Special thanks to Indera and others who assisted me. I have good memories of the Greenwich Woods facility – to all keep up the good work!
Fondly,
Magda J.
From my stay February 23rd to April 1st, 2015 – Everything was as perfect as it can be under the circumstances, (bed pan, walker, commode, showers with help and all the things I would normally never need help with!!)Thanks to all of you, I have lost 23lbs, am back to work, driving, walking with cane, shopping, casino, visiting friends and everything I really missed for the 6 weeks in my normal life.
I will recommend Greenwich Woods to anyone for the peaceful ambience, the very caring aides, nurses and all the staff for their patience, caring and compassion. It was a special healing place to be under painful circumstances (I'm talking about
you guys in PT and OT!!!), you know who you are!!! (Just kidding!)
I am going to outpatient PT for 6 more weeks and then I am going to conquer the world!!!Thank you so much for everyone's kindness. It was really appreciated.
Sincerely,
Heidi B
I can't thank the wonderful Therapists of Greenwich Woods enough for helping me with my recovery from hip surgery. It's with love and gratitude I give special thanks to Giselle "GG", Molly and Libby for always showing me their horns (smile). Continue doing the awesome job you do.
– Robin C.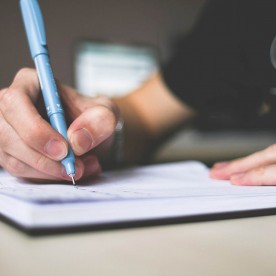 Thank you for thinking of us at this difficult time, and for the beautiful plant. We know Dad was in good hands at his time in Greenwich Woods. We also would like to thank everyone who took care of him for the last few years, it gave us all peace of mind knowing he was well fed & safe. It was also nice at the end of his life that everyone was nice and caring and took good care of him 'til the end. Thank you so much.
-Carol, Elmer, Jack & Vickie
I want to thank you and your staff from the bottom of my heart for the care that Greenwich Woods provided to my friend Joyce during her short-term rehab stay at Greenwich Woods.
Your receptionists (Milly, Debbie, Shari, Mary Jane and Danielle) are "the first line of care" and no matter how many times I called, they unhesitatingly tried to connect me with every requested department (and that is a tough job, considering few staff members are at their phones because they are always at work caring for their
patients.) They always remained calm and listened to my concerns. I also want to thank Jan and the entire Dietary Department for the delicious meals. Having something to look forward to is an important part of healing and Joyce would always say, "You can't beat the food here"! She also loved the people who served her.
Your clinical staff (Lynn, Melinda, Ludmilla, Anna, Ruby, Martha, Yolanda, Jackie, Juliette, Arlene and the entire Aspen staff) always took the time to explain Joyce's plan of care, as well as any necessary arrangements. Your rehab case manager Shipe, expertly coordinated the Resident Care Meetings, as well as the services Joyce needed in order to heal and be happy.
Every time I visited Joyce, she exclaimed that she couldn't have landed in a better place. Thanks to you, her recovery has been remarkable.
Bless you for all you have done.
Wendy R.